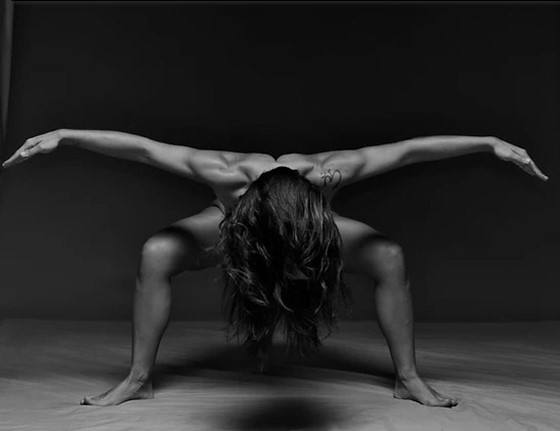 Prana Vinyasa® classes are ritual sadhanas, breath inspired journeys that offer a complete spectrum (ha-tha) of rhythms from meditative and rejuvenating to the challenging and empowering.
 The wave of a class is created through cycles of effective and creative sequences (vinyasas)
linked together through the breath-wave.
Prana Vinyasa® cultivates:
Inner and outer strength and fluidity
Skill and intuition
Vital energy and relaxed being
Activation and receptivity through balanced and creative fluid sequences (vinyasas)
A catalyst for transforming old patterns and paradigms of the body, self and the world to discover the potency and creativity within
A way of liberating the natural flow of spontaneous intelligence
A cultivation of the art of yoga including: movement, music, sound, visual arts and poetry to deepen the flow
A way to ride the waves of breath, change and life rhythms
Living, loving, serving life in all forms
1.Solar ( dynamic ) classes 1h & 30' 
2.Lunar ( soft & meditative) 1h & 30' 
Every sequence cultivates one of each Element (earth- water-fire-air-space) according to our needs ( mentally, emotionally, physically ) and according to the weather and circumstances of our life. 
3.Movement meditation - pranayama (breathwork) & yoga Nidra  1h or 1h &30'
4. Yoga for peace and relaxation : it is movement meditation sequences 1h & 15'  simple movements connected to our breath